by Steven Baublitz  STAFF WRITER – THE HERALD DISPATCH
March 14, 2021
With many of the state's workers finding employment in the retail sector, the predicted growth in 2021 can help lead to jobs for those looking to work, according to West Virginia Chamber of Commerce President Steve Roberts.
Staff file photo by Steven Baublitz
Joe Bell, spokesperson for the Huntington and Meadowbrook malls, said the surge in retail spending will happen in the latter half of the year, hopefully when mass vaccinations have occurred and individuals are more confident of the pandemic's state.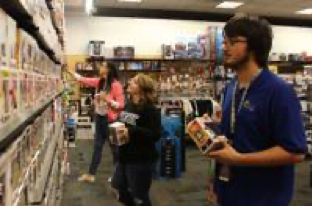 Staff photo by Kailee Kroll
The growth in retail spending also takes into the account of online purchasing options, which experts say will continue in popularity as time progresses.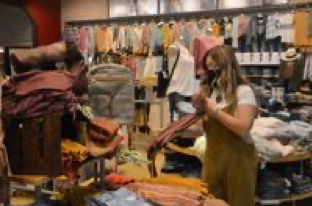 Staff file photo by Kailee Kroll
Joe Bell said now is the time for retailers to prepare for the predicted growth, especially bringing in more staff to help meet customer demand.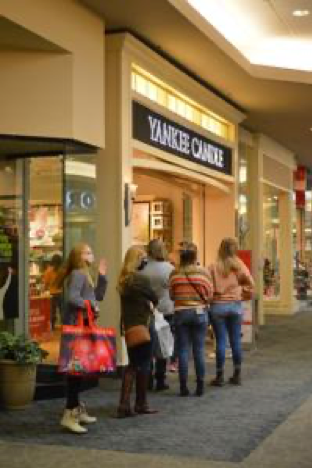 Staff file photo by Jonathan Weaver
CLARKSBURG, W.Va. (WV News) — According to the National Retail Association, predictions point to Americans spending a record amount this year, causing retail sales to grow anywhere from 6.5% to 8.2%. And West Virginia's experts agree.
This jump in retail, according to Forbes, will increase sales to over $4.3 trillion.
Joe Bell, spokesperson for the Meadowbrook and Huntington malls, said he believes the prediction to be accurate, with the surge coming in the second half of the year.
"Right now, there's a huge amount of pent-up demand with consumers. To be honest, many consumers have gone on with their lives and despite all the government shutdowns last year, they came out, started shopping and they're fine with it. There's a certain segment of the population that became very frightened last year and had been reticent to go anywhere; there was a lot of fear built up there," he said.
Once vaccinations reach a certain level, many people are going to feel much more comfortable, and that is when the resurgence retail spending will materialize, Bell said.
A big component that will continue to assist this growth is online shopping, he said.
"I think people have that habit that they happen to use both in-person and online shopping. Even before the pandemic hit, there were a lot of people who used it regardless of what the health situation is because it is very convenient for them not to have to go out of the house to do that.
So, they'll continue to do that," Bell said.
He said individuals also will go online to see what they are looking for and if it's available at their local stores.
"If they need it or want it that much, they go out so they can have it in their hand in the matter of an hour. That is the sort of thing that I think will resume," Bell said.
For the full year, 2020 retail sales grew 6.7% to $4.06 trillion, according to preliminary results from the National Retailers Association, nearly doubling the NRF forecast of 3.5% growth for the year. Online and non-store sales jumped by 21.9% for the year.
Since more growth is anticipated this year, Bell said the state's retailers, large and small, need to prepare themselves to stay ahead of demand. "I think they better stock up as they would during normal times. But even more importantly, I think it's going to be essential that they start staffing up," he said.
During last year's government shutdown, a lot of places cut their staff to the bare minimum, Bell said.
"Whenever they opened, they were not adhering to regular mall hours, and some persisted in doing that. What they are going to have to do if they really want to meet consumer demand and to make the kind of profits they think they should be making, they are going to have to staff up for this," he said.
Steve Roberts, West Virginia Chamber of Commerce president, said this projected growth in retail is important and comes at a time when retailers need the good news, especially the small businesses throughout the state.
"This is great news for us in West Virginia. More jobs, more sales tax collection and better consumer products. Retail sales is where so many West Virginians find employment. This is good news for our state, our workers and our small businesses," he said.
In July, months after the virus had ravaged all sectors of the economy, there were 1.9 million store-based retail workers unemployed, with 1.1 million of those classified as temporary layoffs, such as furloughs that were carried out in June, according to the U.S. Bureau of Labor Statistics.
Experts say the predicted surge can aid in replenishing some of those lost jobs.