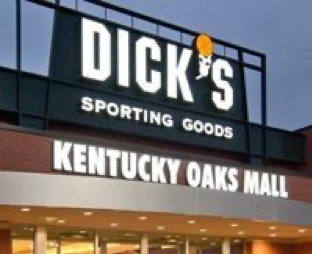 By West Kentucky Star Staff | July 3, 2019
PADUCAH – As July gets started, so do a lot of visible changes and updates in and around the 36-year-old Kentucky Oaks Mall.
Immediately after the Independence Day weekend, renovation work will get underway to upgrade the interior and exterior of the mall, along with other additions.
At the same time, a long-awaited major highway project is unfolding in front of the mall on Hinkleville Road.
The work to "refresh" the property will involve installation of new carpeting, ceramic tile, lighting, furniture, décor, electronic infrastructure and landscaping. Most of the work will take place in the overnight hours after the mall is closed for business. The renovation is expected to be completed in October.
Workers are also creating new spaces for popular new stores.
Ross Dress for Less will open on July 20th, and in what was the Elder-Beerman department store, a 24,000 square foot Homegoods is taking shape, next to a 35,490 square foot Five Below. Both of those stores will be open by November. Negotiations are progressing with other retailers, and announcements of their arrival are pending.
Joe Bell, Director of the Cafaro Company Corporate Communications, told West Kentucky Star that the company has also purchased the Olivet Church Crossing just west of the main mall property.
Olivet Church Crossing includes Kohl's, Burkes Outlet, Michaels, Kirkland's, Swirl's Frozen Yogurt, and Wingstop. He said this will be a complement to what the Kentucky Oaks Mall already offers shoppers