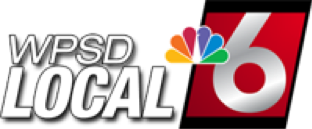 Jack Cane | WPSD Local 6
PADUCAH– Many of you may need to do some last minute shopping for presents. Online orders are becoming increasingly popular as we continue to deal with the pandemic, but some people are choosing to go to Kentucky Oaks Mall for their gifts. The mall is staying busy as Christmas gets closer. Nancy and Mike Hannover normally spend their holiday shopping, but the pandemic is changing that.
"We like to come and be closing the stores on Christmas Eve, and watching all of the people, and looking for the last minute bargains," Nancy said.
It also means making changes for their holiday plans.
"My family is in Ohio and because of the pandemic we really can't go there. And her time off, we really don't have enough time to go up there and see them," Mike said. "So it's just us two for the holidays"
If you do plan on going to the mall you're asked to wear a mask and practice proper social distancing. Cami Donelson was shopping with her parents. She says all she wants for Christmas is for her family to be safe.
"We've been shopping a lot. We're going to make ginger bread houses with our friends and family, we've been watching Christmas movies in the living room, and hanging out with our dogs," Donelson said.
The Hannovers emphasized the importance of wearing a mask and practicing proper hygiene if you choose to go to the mall. Kentucky Oaks Mall will be open Christmas Eve from 9 a.m. to 6 p.m. and will be closed on Christmas Day. Click here to see the mall's full holiday hour schedule.