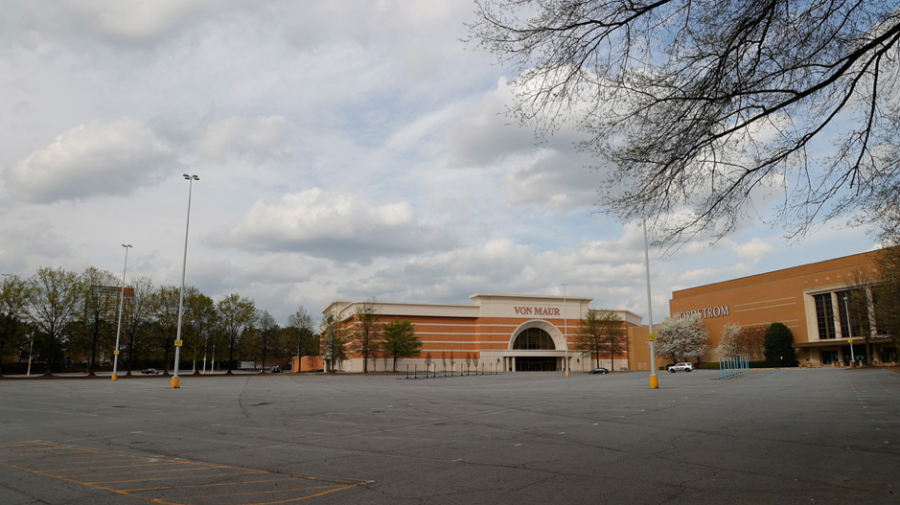 ATLANTA, GEORGIA – MARCH 20: A view of the empty parking lot between Von Maur and Nordstrom at Perimeter Mall on March 20, 2020 in Atlanta, Georgia. Both stores have temporarily closed to help prevent the spread of coronavirus (COVID-19). (Photo by Kevin C. Cox/Getty Images)
On Wednesday, Governor Kim Reynolds loosened some COVID-19 restrictions for counties hit the hardest by the disease starting Friday.
Those adjustments include allowing malls to partially reopen with social distancing measures in place.
In a statement to Iowa's News Now, Von Maur plans to reopen its location at Lindale Mall on Friday, May 8.
Hours will be reduced from 11am-7pm Monday through Saturday and Sunday 12pm-6pm. Contactless payment and curbside services will be available.
"I want to thank all who have supported Von Maur in these unprecedented and uncertain times. Whether it was through words of encouragement or an order placed online, it reinforced the importance of valuing customers and employees each and every day. Von Maur's commitment to the safety and health of both will remain at the forefront of the decisions we make," said president Jim von Maur.
Kennedy Mall in Dubuque also announce it will reopen on Friday. Hours are expected to return to normal (10AM-9PM Monday through Saturday and 11AM-6PM).
Mall officials said social distancing measures will be in place.