Baylee DeMuth | Erie Times-News | February 2, 2022
On Jan. 25, around 7:45 a.m., Marnie Brown, Donna Hart and Barbara Fox met outside of the Millcreek Mall.
They weren't there two hours before the mall opened to beat the lines.
Brown, 77, Hart, 70, and Fox, 77, are mall walkers. They try to get together at least five times a week for their daily dose of exercise.
"Gyms are very expensive to go to for our age, and after LECOM (Medical Fitness & Wellness Center) closed, it's a cheaper alternative to walk than to go over to the gyms and lift weights because we're not weight people," Hart said.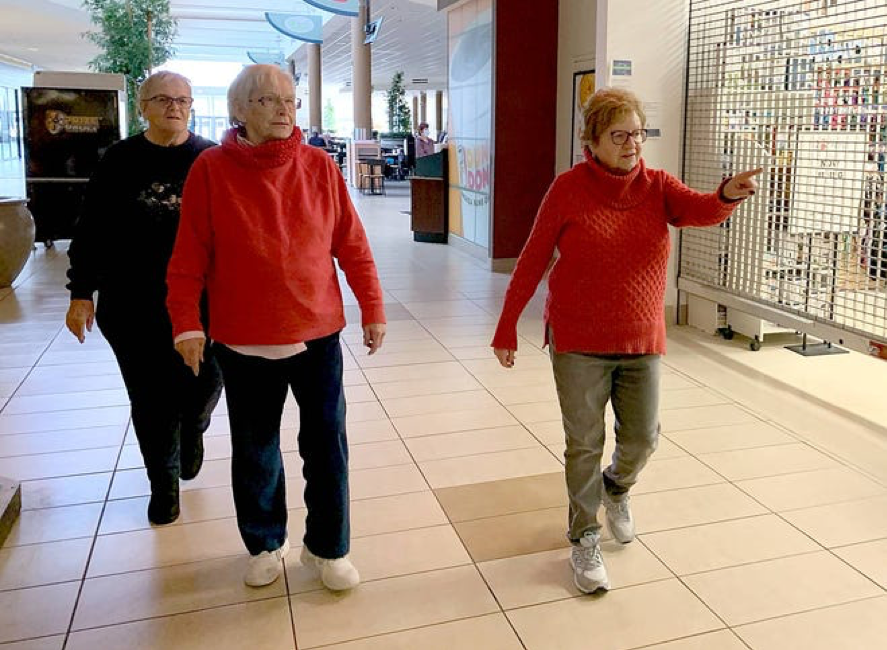 The Millcreek Mall has more than 4,400 registered mall walkers, said Karrie George, marketing director. Shopping malls are the second most popular venue for walking in the country, just behind neighborhoods, according to a report by the Centers for Disease Control and Prevention.
On the south side of the building, near the Boscov's entrance, Brown, Hart and Fox began their trek around the inside of the mall. Among dark storefronts and a dimly lit halls, they took their place among a couple of dozen other morning mall walkers, waving to familiar faces.
Some, like Brown, Hart and Fox, strolled at a leisurely pace. Others walked more briskly, flying up and down the corridors that branch off from the concourse.
But dressed in their everyday clothes, including jeans and sweaters, the women weren't walking to break a sweat. Unlike others who walk multiple laps, they go around only once, or 1.2 miles.
Along the way, the women briefly stopped in front of Heartland Pets, where they admired the puppies in the window. Along with the conversations they share, the time spent watching puppies is a highlight of their walk.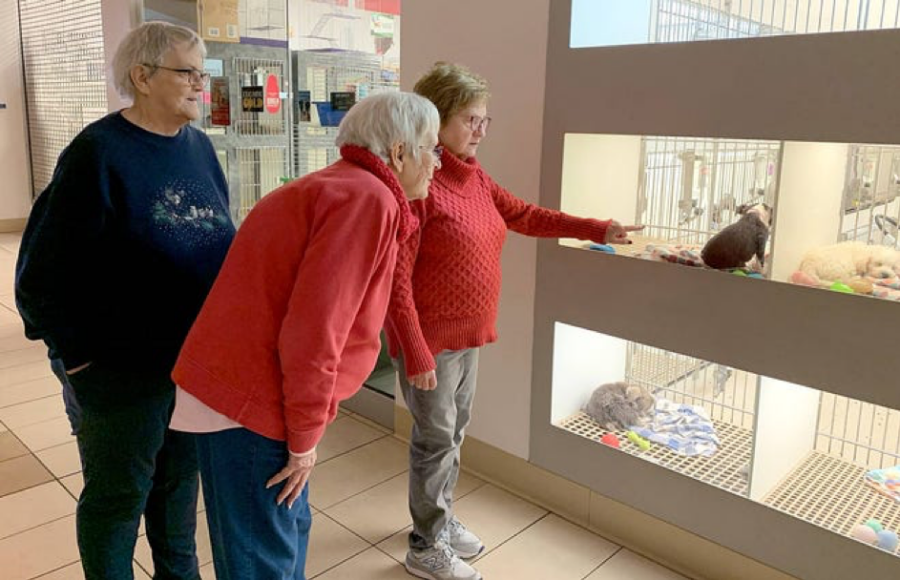 "We talk about what was on the news, what the docs say, what our kids are doing, what the grandkids are up to," Hart said. "All sorts of things."
But being "nosy women," as Hart puts it, they also talk about their fellow mall walkers, some of whom they've given nicknames. There's "Mustache Dave," also known as "Zig Zag Dave" to a group of men because he walks five miles, bouncing from one side of the mall to the other. Then there's "Curtze Man," a walker who works for Curtze Food Service in Erie, the women said.
Identifying people with silly nicknames is only part of the connections the women have made with other regular walkers, as well as mall staff.
"We've gotten to know these people," Brown said. "We always look and see if they're here today, and then if they're not here, we try to figure out what's going on with them. It's almost like a family."
At the end of every walk, Brown, Hart and Fox make their way to the food court, where they share more conversations over coffee. Occasionally, a group of men, all of whom the women met mall walking, will join them.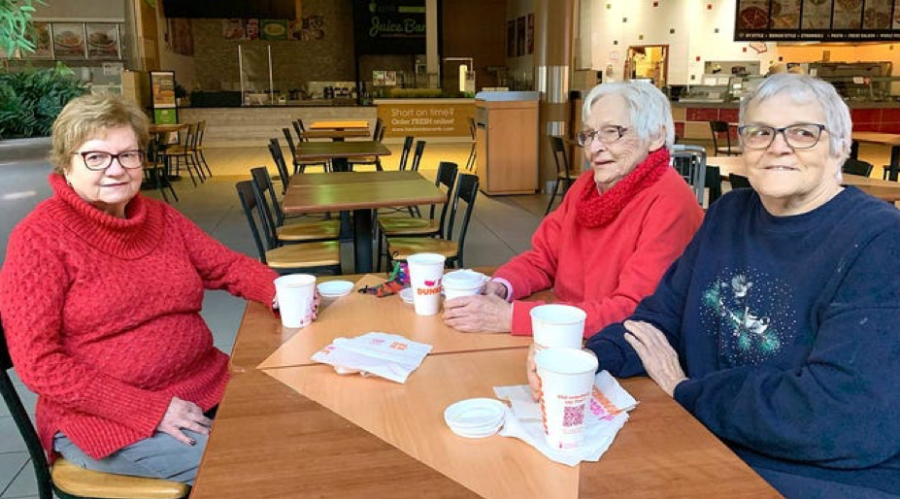 It's not uncommon for George to see many of the mall walkers form friendships. From her perspective, the chance to socialize seems to be a driving force for some of those who visit the mall, she said.
"We have gotten to know our regular walkers and talk in passing in the mall," she said. "They always take time to stop and tell me how they enjoy the windows and displays. Seeing them walking in the morning is a great part of our day, and we love that we can provide a safe place for them to exercise and socialize."
Those interested in learning how to become a registered mall walker can find information at millcreekmall.net/about-us/.
Baylee DeMuth can be reached at 814-450-3425 or bdemuth@timesnews.com. Follow her on Twitter @BayleeDeMuth.