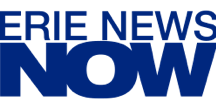 Tuesday, January 18th 2022, 11:27 AM EST
Rose & Remington, a stylish new store will be opening its doors at Millcreek Mall this summer. It will be located in an 8,600 square foot space in the Boscov's Concourse.
Rose & Remington is a fast-growing women's lifestyle store that offers affordable, "boho-chic" clothing, accessories, gifts, and home décor. The store carries a wide selection of eclectic jewelry, candles and other items that support nationwide & global initiatives to help others. They also offer opportunities to host giveback events to support local non-profit organizations.
The Millcreek Mall location will be the first Rose & Remington in Pennsylvania.