Jimmy Settle | Clarksville Leaf-Chronicle  February 24, 2021
Hankook Tire confirmed Wednesday morning it is embarking on the phase 2 expansion of the South Korean-owned Clarksville tire plant, that will bring its total investment in Clarksville thus far to about $1 billion.
The Leaf-Chronicle reached out to Hankook early this week and in response, received a written statement from the company about its Clarksville plans.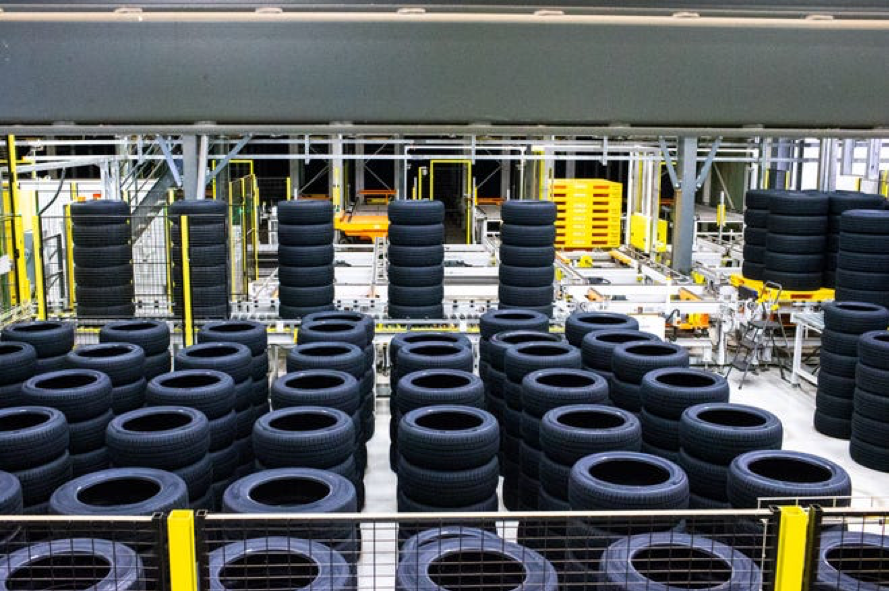 "As part of Hankook's fourth-quarter earnings results, Hankook announced plans to expand its Tennessee plant, located in Clarksville, Tenn.
As part of phase 2, the company plans to invest almost $91 million, plus more than $270 million for maintenance.
"Upon completion of phase two," Hankook's statement said, "the Tennessee plant's annual production capacity will double to 10 million tires, and the total investment will be approximately $1 billion," the company said.
Hankook's phase 2 expansion will include the construction of a new building on the grounds of the existing Tennessee plant located off International Boulevard in the southern portion of the Corporate Business Park.
As a result of the expansion, Hankook says it plans to add a currently-unspecified number of additional jobs "and looks forward to continuing to work with the great people of Tennessee," the company's statement said.
The plant currently has just under 1,000 employees through its initial $800 million investment in Clarksville. Phase 1 of the Tennessee plant was completed and operational in 2017, and has annual production capacity of about 5 million Hankook tires.
"Over time, Hankook has shifted a substantial volume of production to its Tennessee plant as part of its strategy to diversify production," said the company statement. "Hankook also has optimized production through human resource planning and equipment adjustments."
Hankook has 1.5 million square feet of manufacturing, warehousing and distribution, and administrative space in Clarksville, currently.
The company has been regarded in the recruiting realm as one of the biggest industrial scores not only in Clarksville history, but the southeast region.
Company officials have said they were attracted to Clarksville by the availability of a suitable site off Interstate 24, the quality of the local workforce, and a cooperative government along with good utilities.
Several large automakers — Hankook customer targets — are in close proximity to Clarksville, and that was a plus working in the community's favor as well when Hankook was searching for potential U.S. manufacturing locations.
Hankook tire production in Clarksville was launched in Clarksville four years ago at a rate of 6,000 tires per day, heading toward a near-term goal of 10,000 per day, which is enough to generate 24 daily shipments out of the plant and into the combined U.S., Mexican and Canadian marketplace. Officials say they want to continue expanding upon that level of productivity.
Since its grand opening, the company had pledged to continue growing in Clarksville, and officials say they remain on schedule with that promise, as this phase 2 announcement attests.
The Hankook investment now hovering around $1 billion tops the list of major industrial development in Clarksville.
Other major business scores here have included a Google data center at about $600 million, LG Electronics' phase 1 washing machine plant at around $350 million, and the recently announced Microvast electric automotive battery plant, at $220 million.