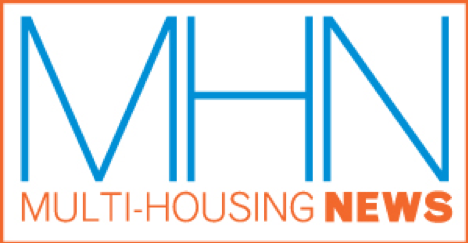 By Jeffrey Steele
April 27, 2022
The 271-unit building is taking shape on the site of a former Sears store.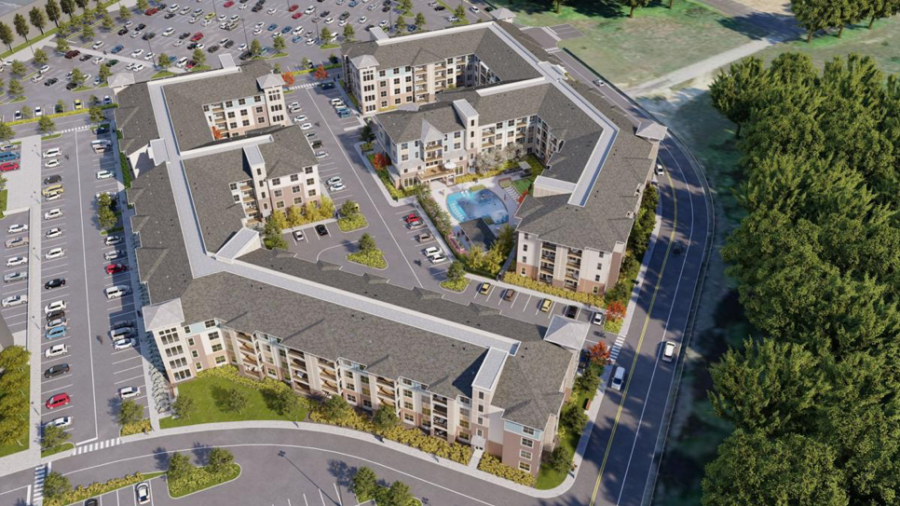 Rendering of Attain at Spotsylvania Towne Centre. Image courtesy of Bonaventure.
Alternative asset manager Bonaventure has broken ground on Attain at Spotsylvania Towne Centre in Fredericksburg, Va. The 271-unit luxury apartment community will replace the shopping mall's shuttered Sears store.
Bonaventure partnered with mall owner Cafaro Properties to repurpose the mall, which is one of Fredericksburg's largest retail shopping centers.
The project's completion is expected in two years, with first move-ins to take place in 18 months. The project's total cost is projected to be $61.5 million, according to the announcement. Average rent across one-, two- and three-bedroom units at the development is expected to be $1,973.
The property's residences will feature upscale interior design and state-of-the-art appliances, according to Bonaventure. An artificial turf recreational area will be among the amenities offered to residents.
Behind the project
"The project started out six years ago, when I drove by and saw a giant banner saying, 'Land Available,'" Bonaventure founder and CEO Dwight Dunton told Multi-Housing News.
"First challenge was deciding what jurisdiction we wanted to build in," Dunton said. "The mall footprint falls within both the city of Fredericksburg and the county of Spotsylvania. Depending on where we placed the property, we were dealing with differing zoning ordinances."
Another obstacle Dunton encountered was the usable area's small size. "While there were many acres of land available, when you overlaid the constraints—existing parking requirements for mall tenants, underground utilities like storm sewer and water crisscrossing the parcel—what remained was a very small envelope of about five acres to build on," he said.
Looking forward, Dunton expects the most daunting hurdle will be the same one most projects face in the current economic climate: Procurement of materials and labor in an orderly manner at prices that can be forecast. "We got a head start on that, because we have our own internal general contracting firm," Dunton said.
Attain at Spotsylvania Towne Centre's development is expected to create 388 new construction-related jobs, while also producing more than $1.1 million in real estate and other tax revenues per annum. Last month, Bonaventure partnered with SNP Properties to acquire a stake in Vida East at Church Hill, an apartment community in Richmond, Va.